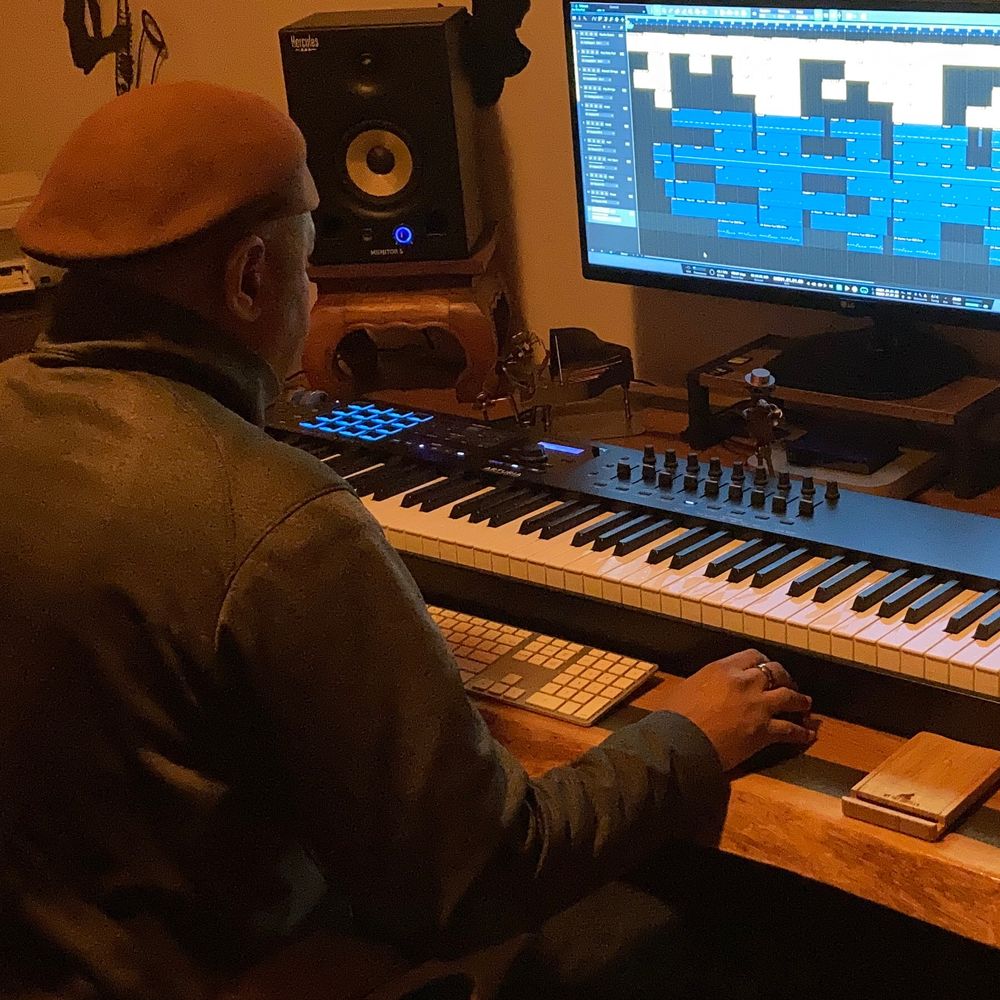 About Deleswa
Journey from DJ to Music Producer
Darrin Swafford aka Deleswa founded Deleswa Productions in 2010. He is an artist and music producer from Ohio with over 13 years of experience in music production, who specializes in diverse hip hop beats and melodic instrumentals. 
Deleswa's work ranges from writing and composing to mixing, mastering and music production. He is self-taught on the piano, drums, and bass guitar, but creates most of his music using hardware, standalone sampler workstations and his DAW of choice.
Deleswa's style and inspiration were influenced by years of listening to various types of music and experiencing cultures from around the world during his work, life and travels. 
Deleswa makes his beats available for licensing from his website for creatives such as singers, rappers, poets, spoken-word-lyricists, and dancers. And since becoming a member of ASCAP, he now has aspired to not only support the creative community, but to also get music placements for gaming, commercial television and film production. 
Stepping back into the 80's, Darrin started his musical journey as a young teen, making pause mixtapes for friends in his neighborhood in Columbus, Ohio. This hobby quickly evolved into a passion by the age of 15, when he decided to link up with a friend known as DJ Shiek to become a Street DJ. After graduating from High School and enlisting in the military, Darrin had the opportunity to join forces with New York based DJ crews "Top Secret Productions" and later "Trak II Productions" as Scratch Master "D", spinning vinyl in nightclubs during his time in Korea. This was a challenge at first given Darrin's prominent exposure and inspiration for oldschool hip hop such as Mantronix, Doug E Fresh, The Fat Boys, Dana Dane, Roxanne Shante, and many others. This was because of the need to play more of a variety to include RnB, Pop, and House music relevant during that time within the club scene. Afterwards, Darrin decided to switch it up to pursue his passion of becoming a well respected music producer, starting out with only a Tascam 4-Track Cassette Recorder, a Yamaha X3500 keyboard, and later an Alesis SR-16 Drum Machine and Korg N264 keyboard workstation. Little did he know this was the beginning of what would later become known as Deleswa Productions. Additionally, during the span of time from 1992 to 2016, after Darrin recommitted his life to Jesus Christ; he volunteered a significant amount of time toward worship services, including music workshops and concerts, all while serving as the lead Bassist for 2 churches in Korea, 3 churches in the United States of America, and 1 church in Italy.
Currently, Deleswa produces and drops new beats on a regular basis to continue building his sound library, while striving to improve and learn new techniques to help evolve his musical sound and style. This includes occasional collaboration with other artists and producers to help keep the interest of music alive across social networks, while building strong relationships with others who share a common interest and love for music.
If you are interested in learning more about Deleswa, we invite you to connect with and follow him via the social networks he is a part of. Also, if you would like to stay informed about new beats and promos, feel free to subscribe to the mailing list on the home page of Beatzville. Thank you for your time and interest in Deleswa Productions here at Beatzville and hope that you will be back to visit us very soon.
God Bless and much success to you.
DAW:  
PreSonus Studio One 4 Professional
Native Instruments Maschine 2
SOFTWARE PLUGINS:
NI Komplete Select
XLN Audio Addictive Keys
XLN Audio XO
M-Audio Arsenal
Air Music AirDRUMS
Air Music Hybrid 
Arturia Analog Lab 5
Arturia Piano V2
Elektron Overbridge
Lurssen Mastering Console
Accusonus Beatformer
Accusonus Regroover Pro

  
KEYBOARD MUSIC WORKSTATION:
Korg i3
STAGE PIANO:  
Studiologic numacompact2x  
SYNTHESIZERS:  
Waldorf Blofeld
Yamaha MX88
Yamaha Reface DX  
Yamaha Reface CS
Akai MINIAK
KEYBOARD MIDI CONTROLLERS:  
Arturia Keylab 88 mk2 (black edition)
Nektar Impact LX88+
PAD MIDI CONTROLLERS: 
25th Anniversary Maschine MK3 (Ultra-Violet)
Akai Studio Black 
M-Audio Trigger Finger Pro 
PreSonus Atom 
STANDALONE SAMPLING WORKSTATIONS: 
Akai MPC X SE
Akai MPC Live II (Gold Edition)
Akai MPC ONE
Pioneer Toraiz SP-16
Polyend Tracker (Pete Cannon Limited Edition)
1010music Blackbox 
Beat Thang 
SAMPLERS: 
Elektron Digitakt 
Zoom H1n 
ANALOG DRUM MACHINES: 
Arturia Drumbrute
Arturia Drumbrute Impact
BASS GUITAR:  
Schecter Stiletto Studio-5  
RECORDERS:  
Tascam DP 24SD  
Zoom R24  
Zoom R8  
HEADPHONES:  
Neumann NDH-20  
Audio Technica ATH-M50x  
AUDIO INTERFACE:  
PreSonus AudioBox 22VSL
STUDIO MONITORS:
M-Audio BX4
Hercules Monitor 5 (2 sets)
TURNTABLE:
Reloop Spin
RACK MOUNT GEAR:
Denon DN-300Z CD / Media Player with Bluetooth & Tuner
Denon DN-300R MKll Solid State SD/USB Audio Recorder
Behringer Eurorack Pro RX1202FX
Behringer Ultragraph Pro FBQ1502HD High Def 15-Band Stereo Graphic Equalizer
Behringer MDX4600 4-Channel Expander/Gate/Compressor/Peak Limiter
Gemini CD-140 CD Player
Akai GX-F31 Stereo Cassette Deck
Our sound covers a wide range of musical styles and genres, centered and grounded around unique melodies and drum arrangements, both simple and complex, but always with "emotional content" [Bruce Lee, 1973, Enter the Dragon (R.I.P)].  This emotion can rest within the realm of nostalgia, reflection, and deep thought, but can also range anywhere from positive and inspirational to dark and mysterious.
Our goal is simple.  To equip creatives with the unique sound they need to be successful at what they do, but more importantly, to be remembered.
And for our listeners, to provide the best premium listening experience possible with music streaming via our Beatzville Lounge and from our beat tape albums that are available from our Music Store here at Beatzville and from most major online distributors and streaming services.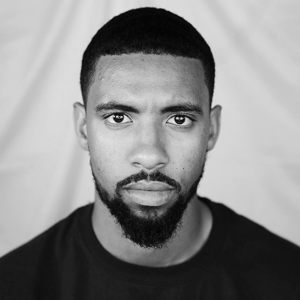 JOHNNY DUKANE
RAPPER
RAP STYLE: Christian Hip Hop
REPRESENTS: New York, New York
RELEASED TRACK: "The ISM" - Prod. by Deleswa
BEAT USED IN TRACK: Back to the Basics - Prod. by Deleswa
LINK: Youtube channel 

Victoria | (2019) Short Film